1. Beamline 12-ID Overview


---
2. Sample Holders
A. Standard Capillary Holder


Hole Size: Capillary diameter 1.0 - 2.0 mm; also have stripes good for NMR tube 5.0 mm





Side View Top View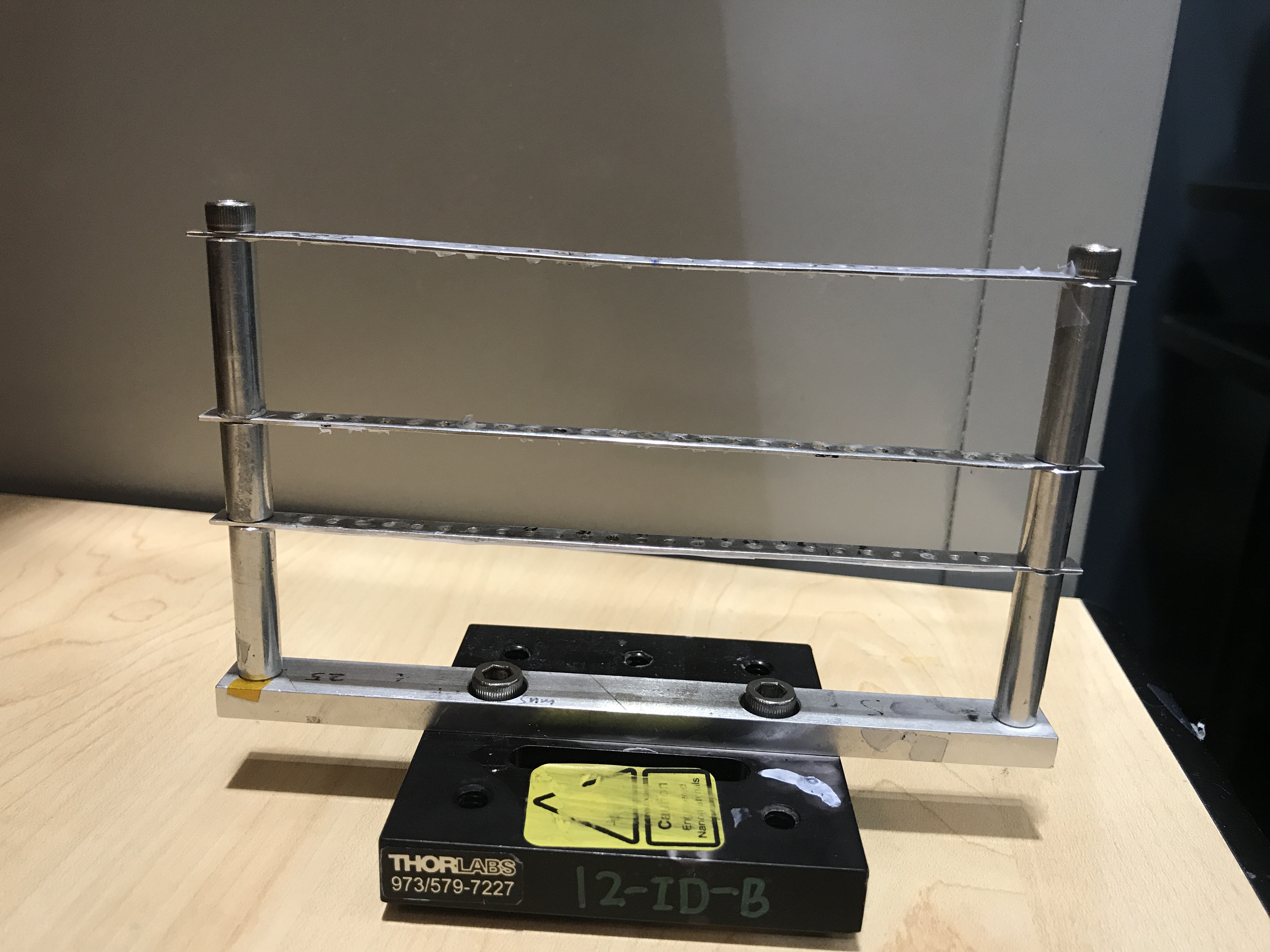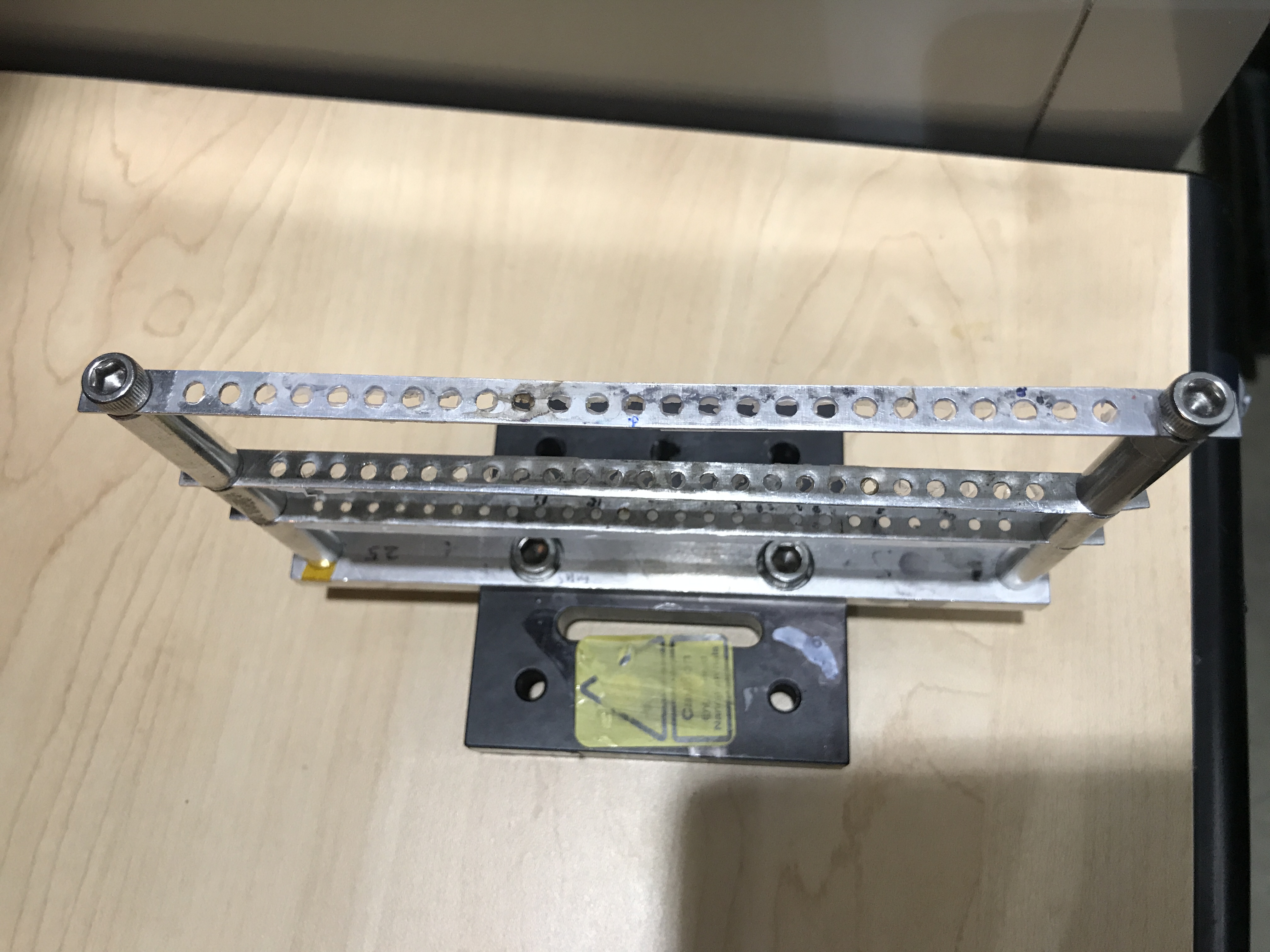 B. Static Transmission SAXS Sample Mounting Frame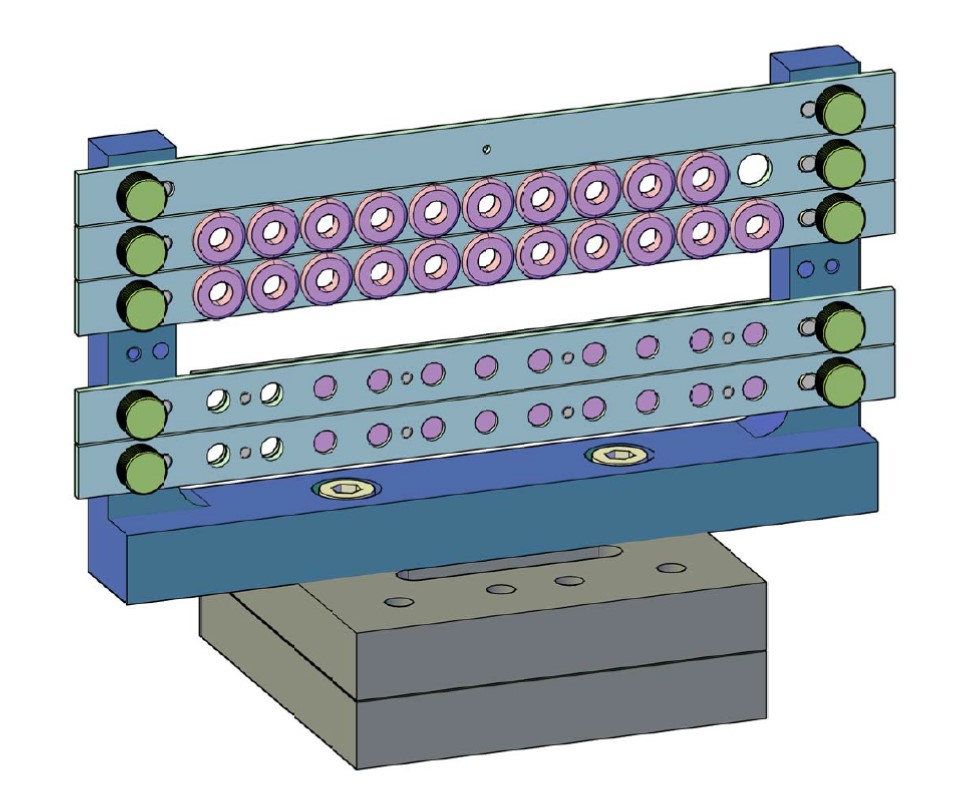 C. GISAXS/GIWAXS Sample Holders
Single and multiple samples holders are available for GISAXS/WAXS measurements. In additional to theta alignment, chi and phi alignment also available at 12-ID-B.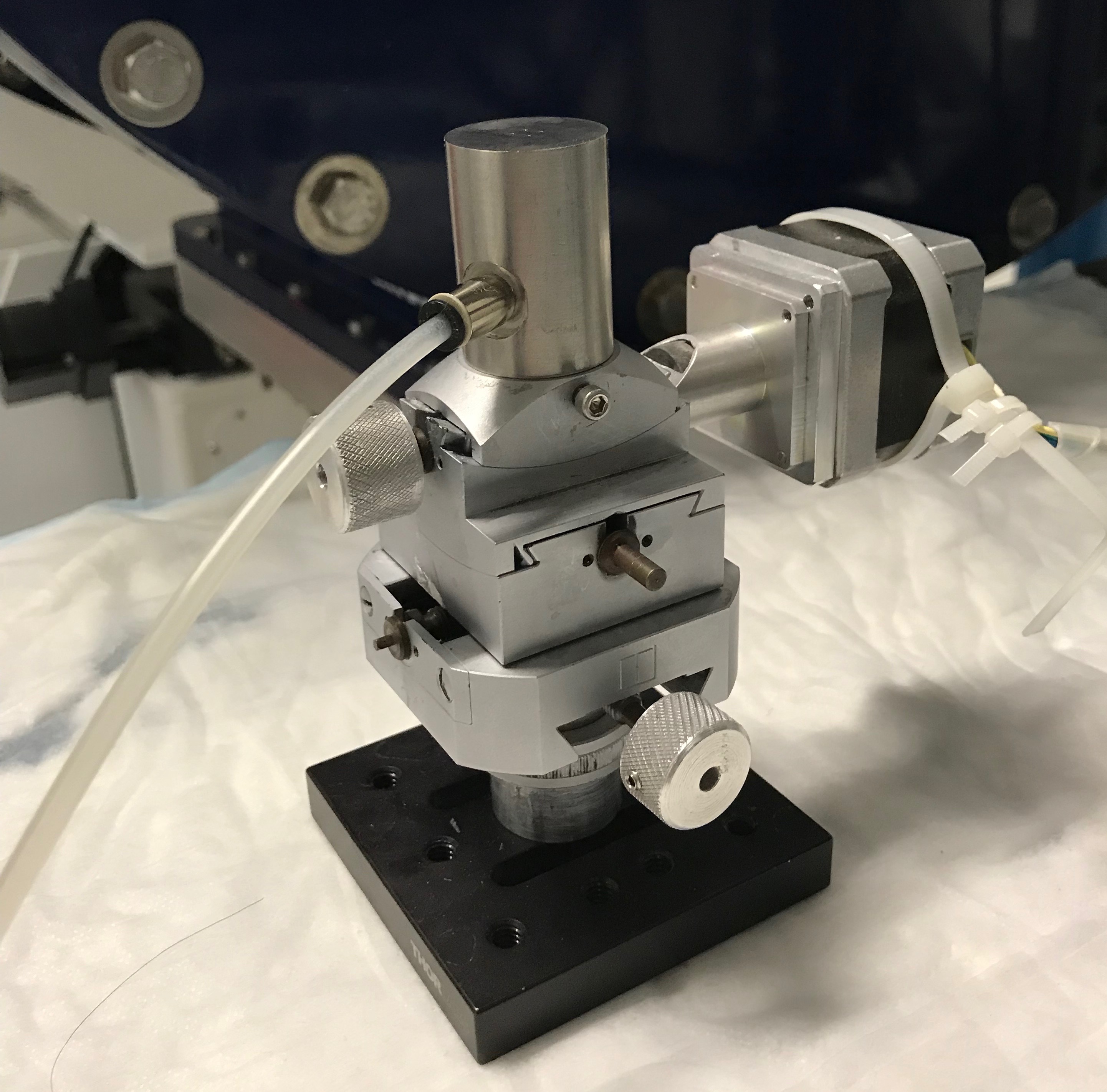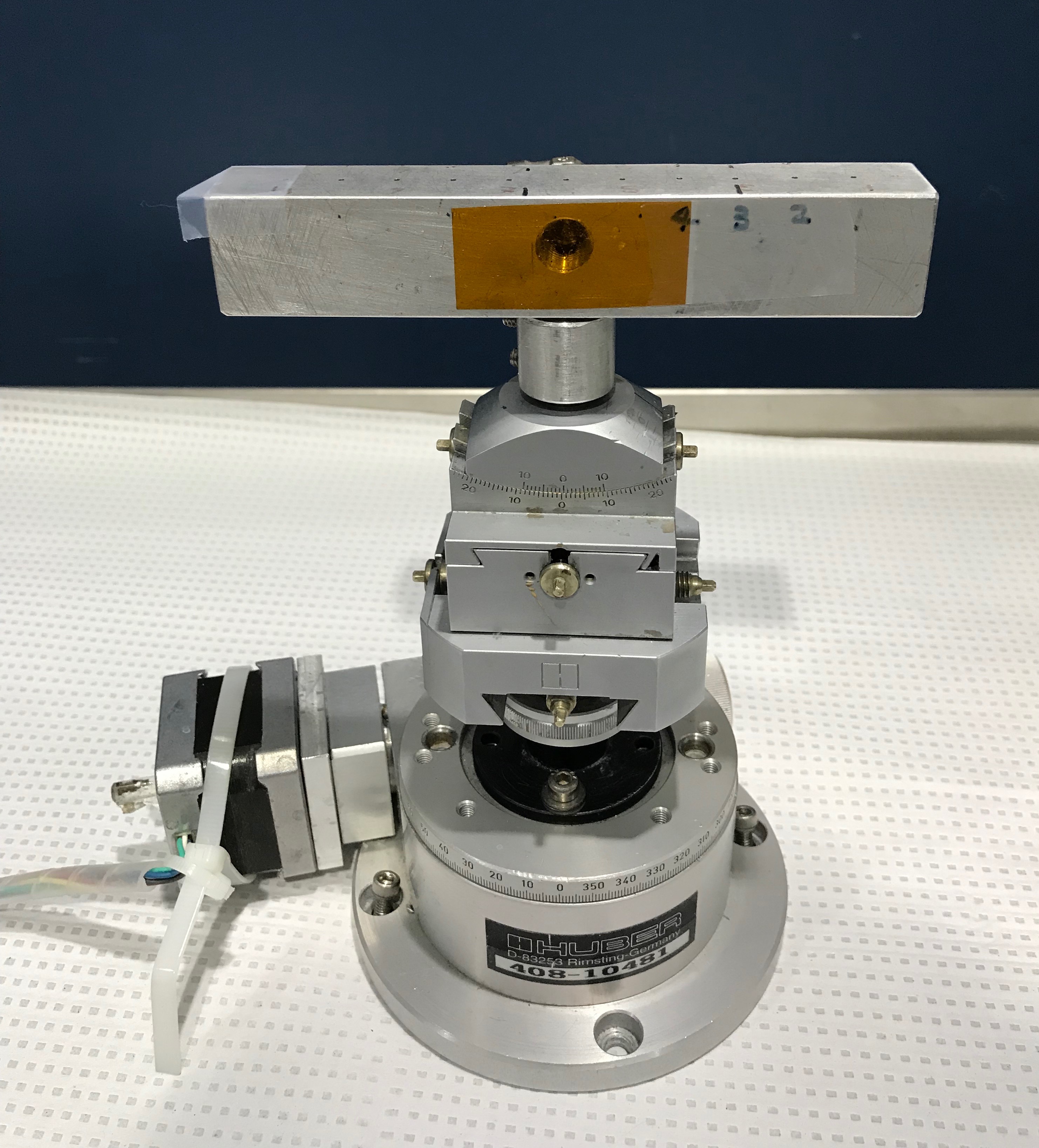 Single sample holder with chi alignment Multiple sample holder with phi motion
---
3. Sample Heaters
A. Linkam THMS600 Stage and Accessories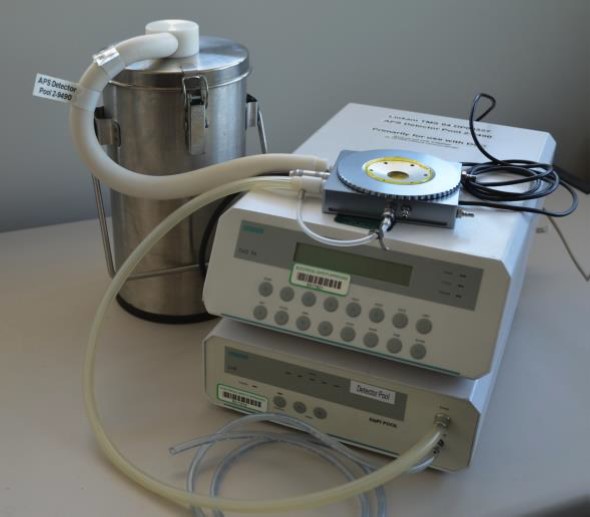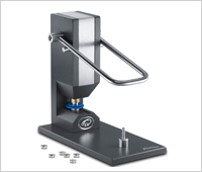 Linkam THMS600
T-Zero Press
B. Multi-Sample Heater for Capillary and DSC pan samples.
Front View Top View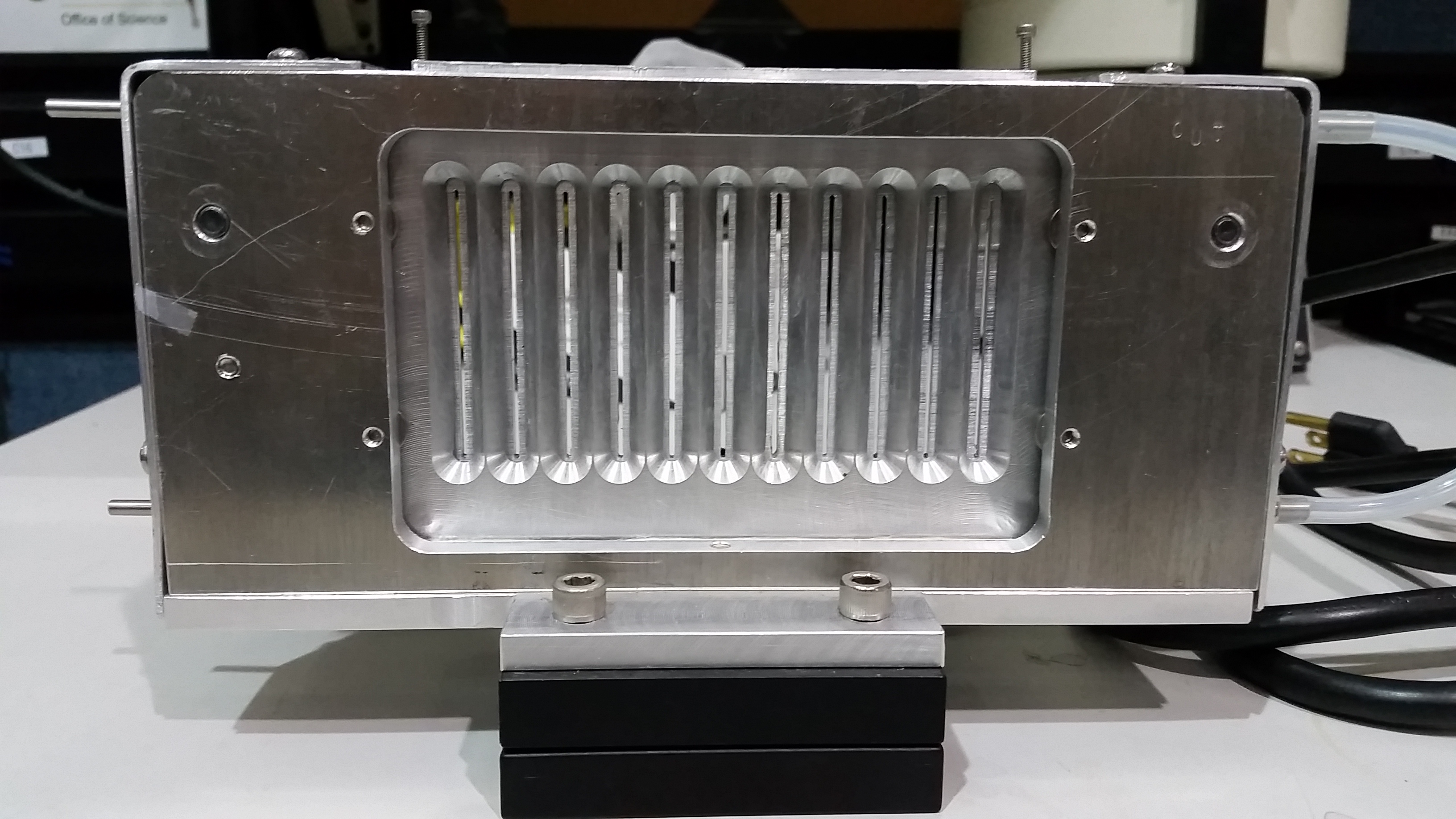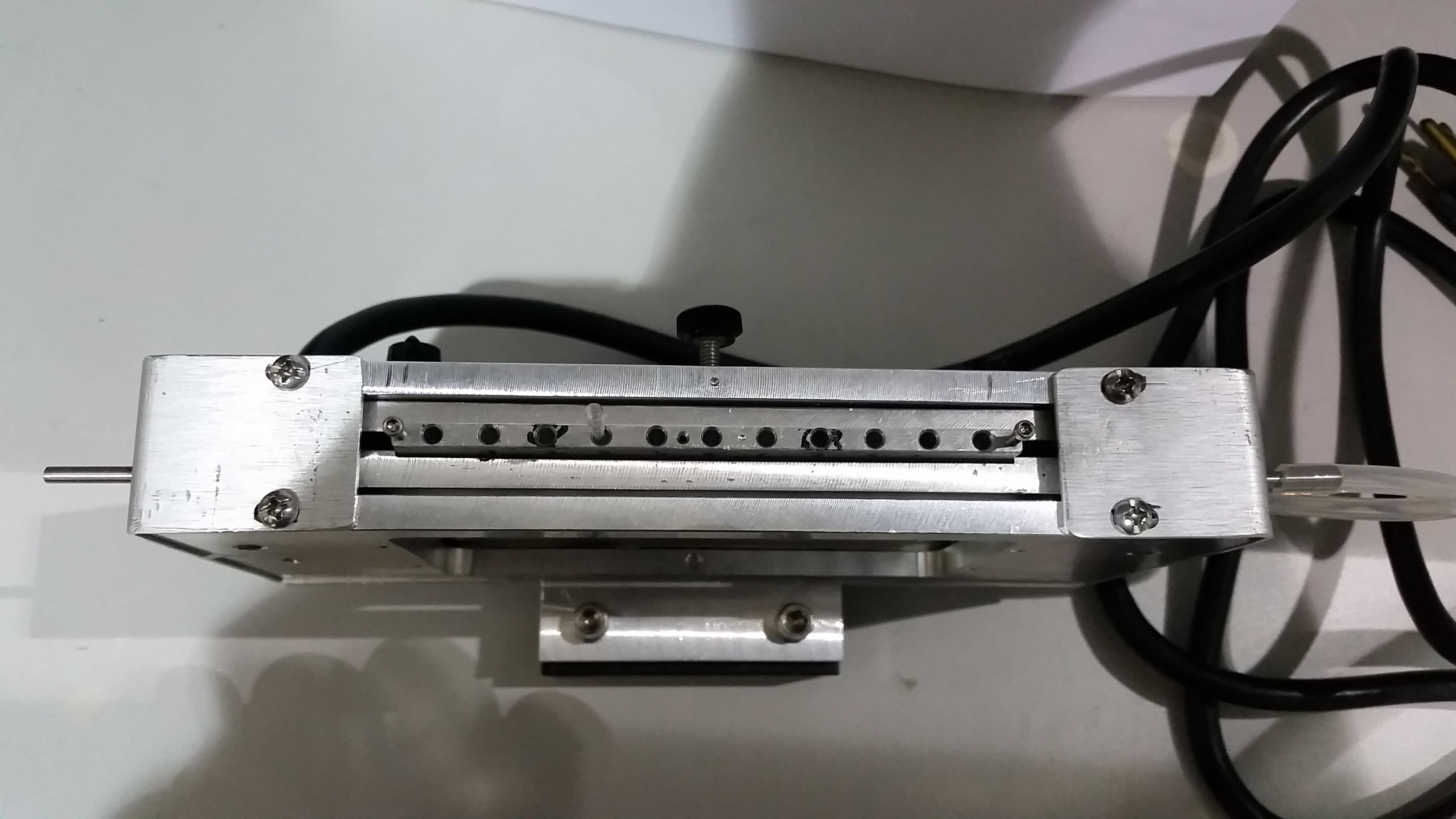 Dimensions and Drawings of Multi-Sample Heater Pieces:
2. DSC Pan Holder. This cell is designed for a DSC cell, but any solid can be filled in and covered up with Kapton tape on both sides.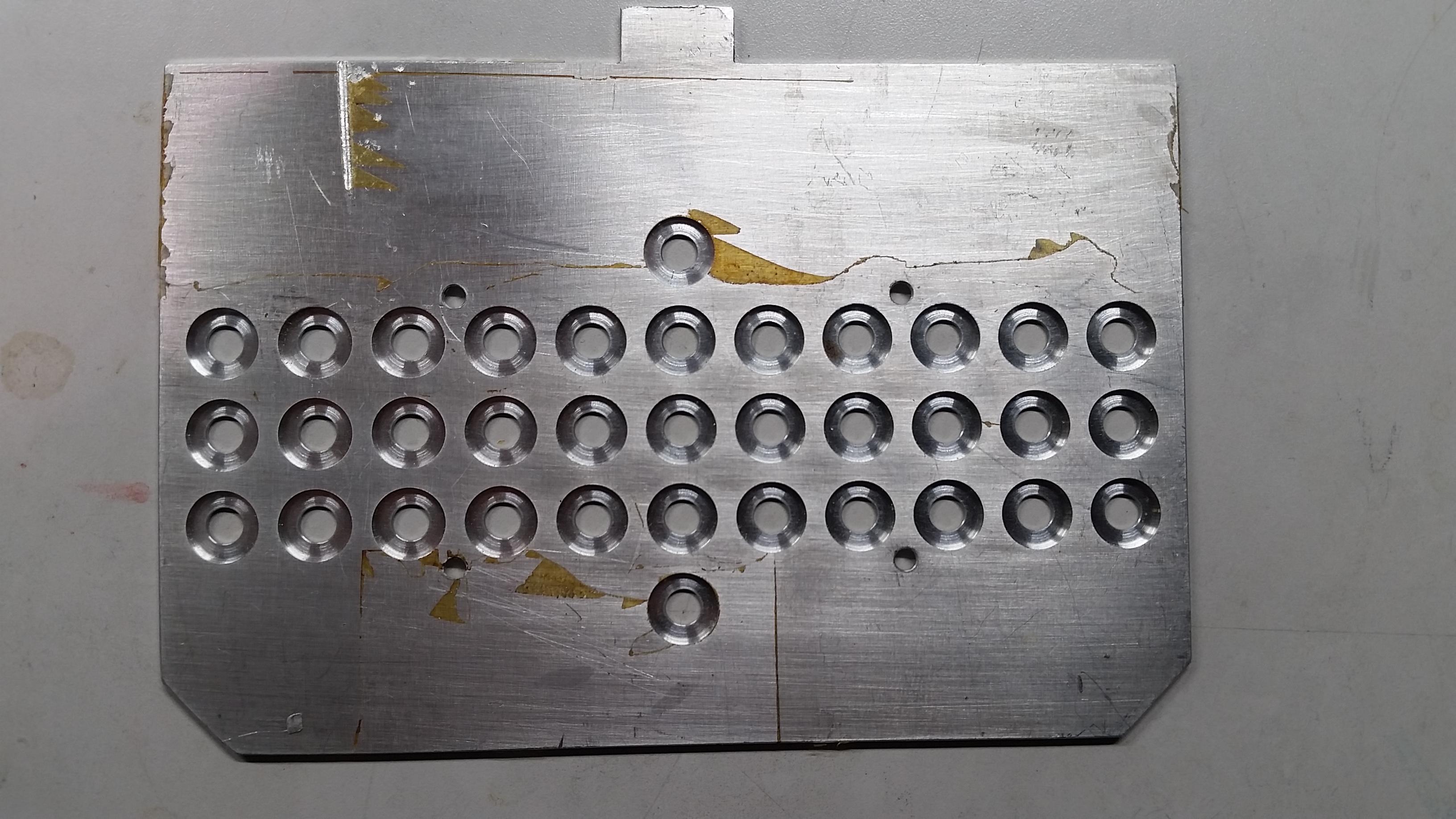 C. Water bath with computer contol.
---
4. Solution Sample Instruments and Devivces
Flow Cells

. Multiple flow cells are being used at 12-ID-B for solution samples, especially for biomacromolecular samples. Below shows the flow cell assemblies for room temperature and varied temperature meausrements.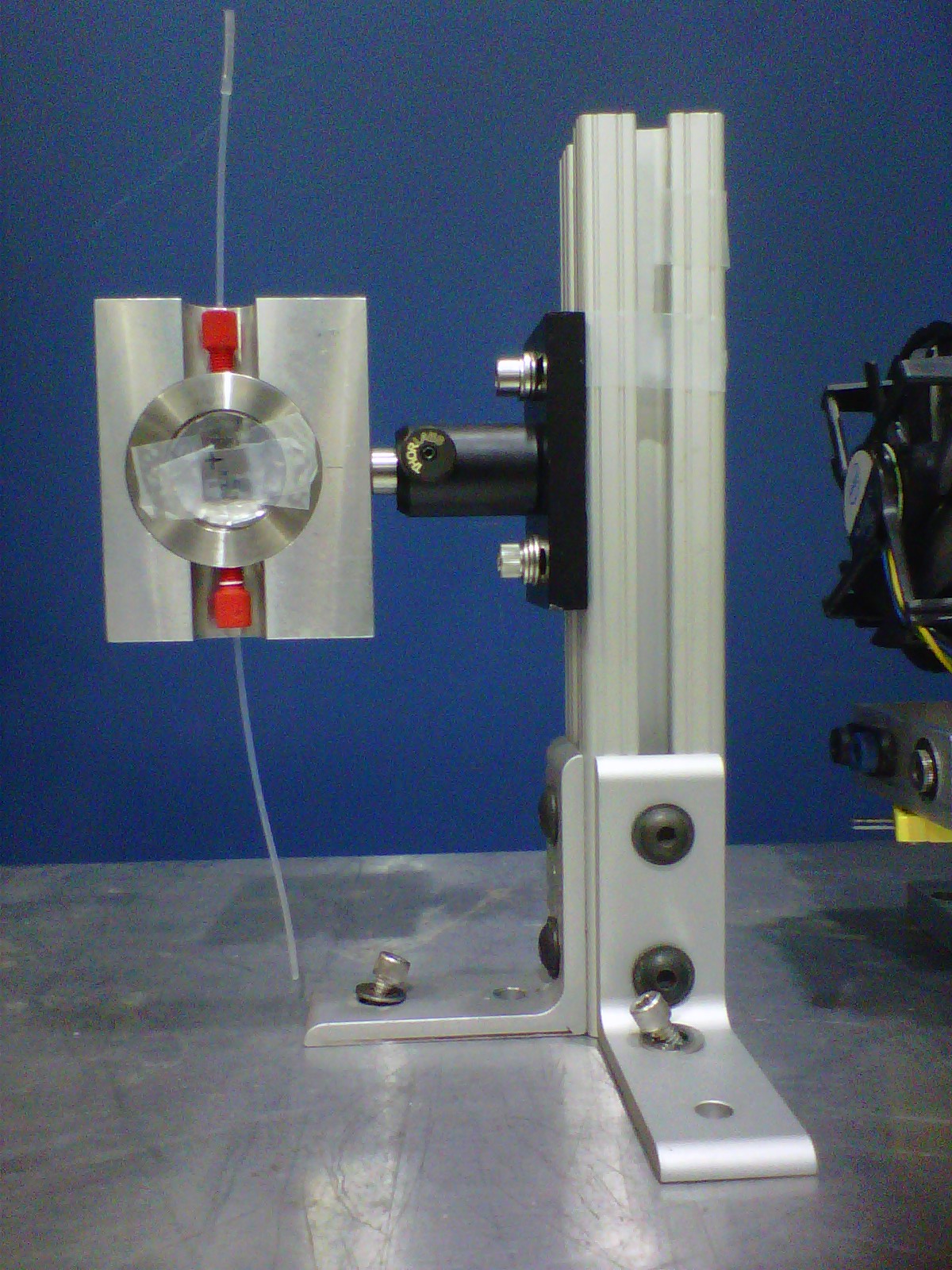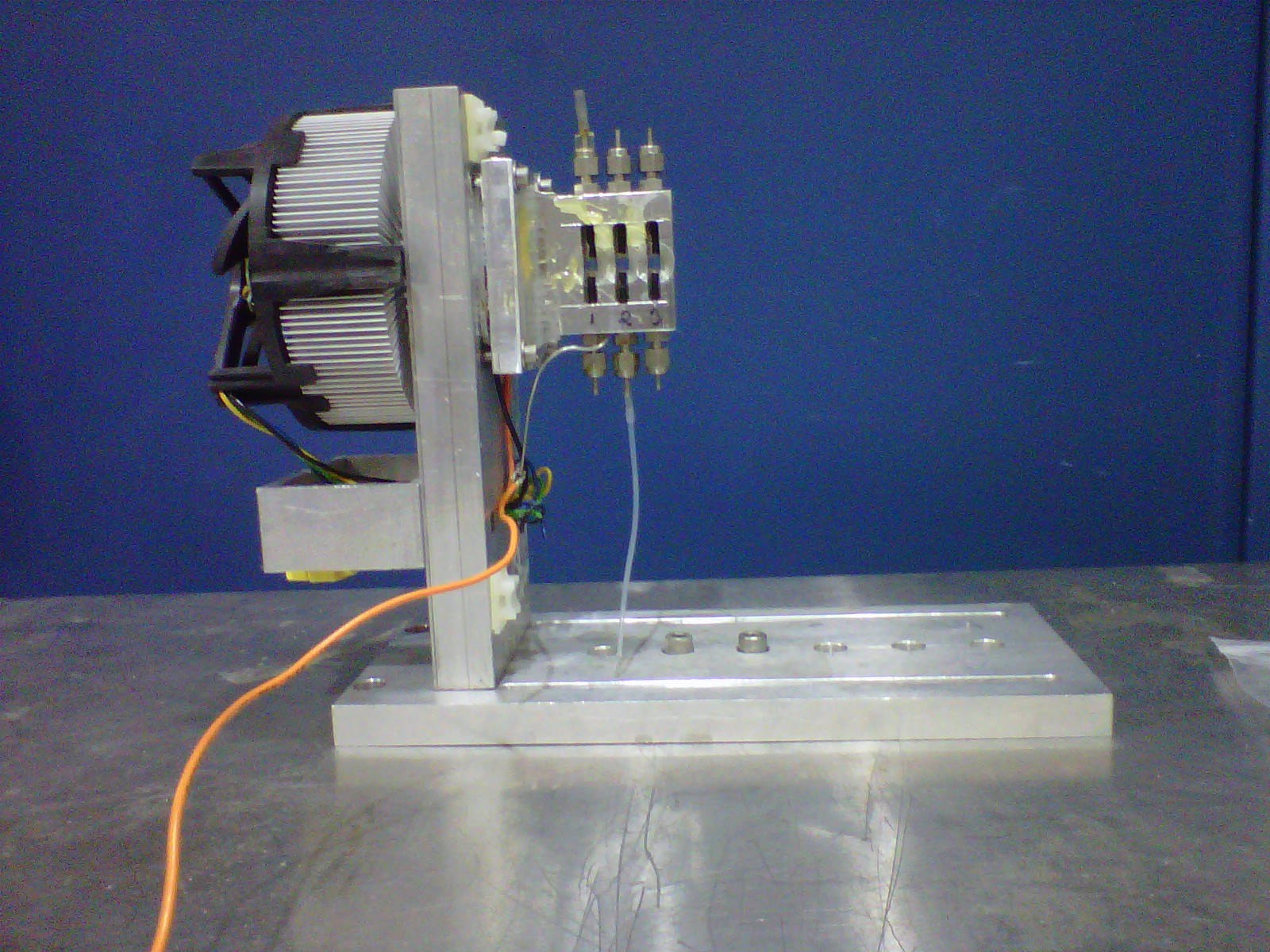 Room Temperature Flow Cell Flow Cell with Temperature Control ( 4 - 80 C)


Syringe Pumps

. A few types of syringe pumps are available at 12-ID-B. All of them can be either programmed or computer-controlled.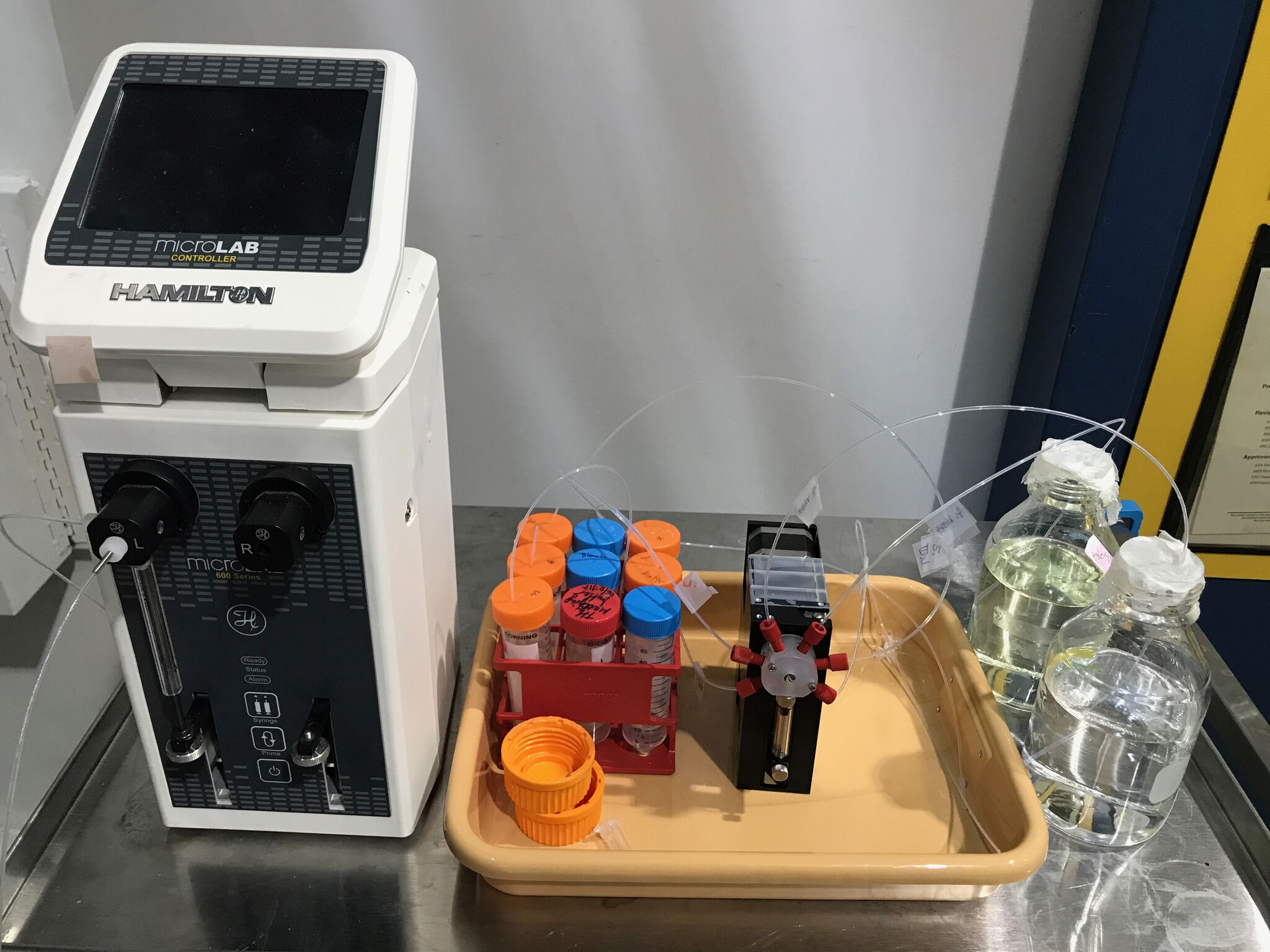 Haminton microlab 600
Multiple-valve syringe pump
SEC-SAXS at 12-ID-B

. An AKTA micro FPLC is employed at 12-ID-B for SEC-SAXS measurement.
AKTA FPLC SEC-SAXS at 12-ID-B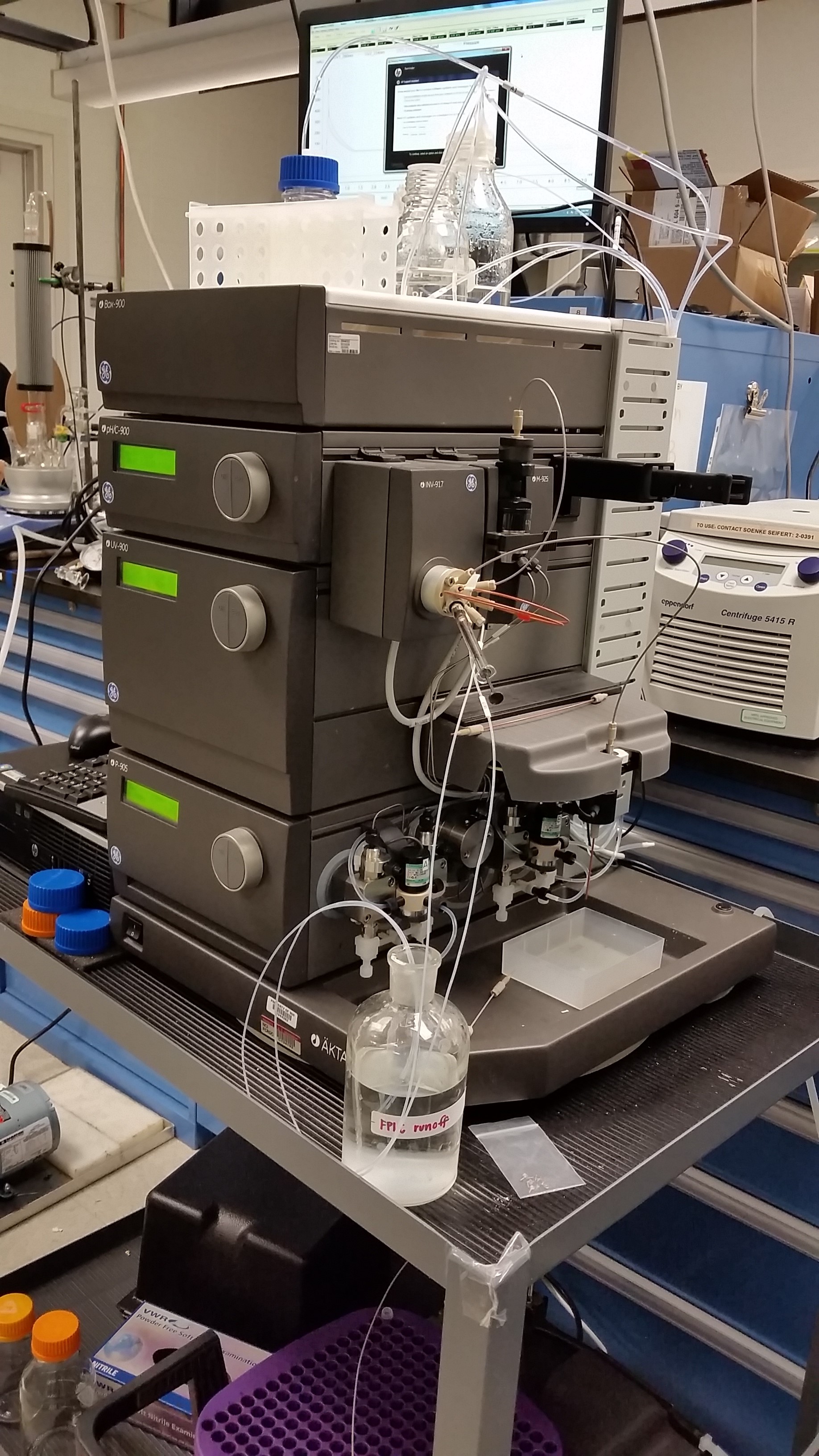 ---
5. Other Devices
Eppendorf Microcentrifuge for small tubes (1.5mL) and Biofuge Primo R centrifuge for large tube(15mL and 50mL) are available in wet-lab.